Updated: Sep 20, 2020
So, we are now half-way through the year. At the beginning of the year, many of us were very motivated, coming up with our goals for the year and our plan of how we wanted our year to go. Although the year is not over, many of us are at a point of losing our motivation as things may not be going exactly the way we planned, or things may be taking much longer than expected.
I started this year, as many of you, having a rough idea of how I wanted my year to go, the goals I wanted to achieve. However, now I have come to a point where I have realised how much my motivation levels have decreased since 1 January and I know that I am not the only one. So, I wanted to share in this blog post a few things that may be useful for all of us on ways that we can stay motivated, some of these things coming to me as I write.
I have experienced a lack of motivation in the past and trust me, it is not fun. I reached a point where I couldn't be bothered to do certain things and even became frustrated at how long certain things were taking. But now, I am starting to realise that time is not in my hands. No matter how much I try to rush things or make things happen now, if it is not yet God's timing then it will not happen. So instead of being demotivated, I have decided to not worry and to remain patient (not easy, trust me!).
"I am losing my motivation, what can I do?"
ENCOURAGE YOURSELF & SURROUND YOURSELF WITH ENCOURAGING PEOPLE…
This will differ for everyone, depending on what encourages you. Personally, I enjoy listening to certain preaching for example, by Bishop T.D Jakes or Pastor Mike Todd, for you it may be listening to motivational talks by people like Oprah Winfrey. I also love motivational quotes, reading books of encouragement and reading words of encouragement from the bible. If you have me on Instagram or Twitter, you will see that I love putting up motivational quotes from personal inspiration or from other people's posts, because as I am being motivated I love to also motivate others (sharing is caring right?) Whatever works best for you, the most important thing is having that go to place of motivation and encouragement when you notice you are no longer feeling motivated.
Surrounding yourself with people that will not demotivate you is equally as important. Imagine being someone who is full of motivation, but each time you tell your friends of your plans, they respond with a 'you can't do that' or 'you are not qualified for that'? Each time you hear these comments, you are likely to become more demotivated, bit by bit.
Sometimes it is fear that demotivates us, sometimes it is doubt, sometimes even disappointment, but having people around you to lift your spirit when you feel down makes a huge difference.  If you want to stay motivated, do not be afraid to remove yourself from certain things that may not be good for you.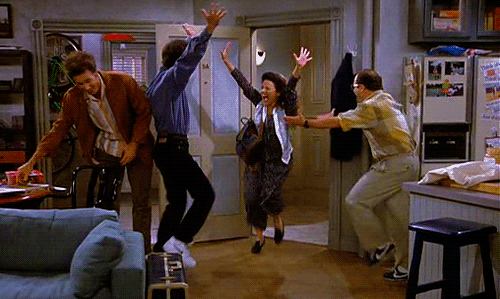 IT'S TIME FOR REFLECTION…
Sometimes we do not realise that we are demotivated until we take a second to stop and reflect. For me, I first noticed that I was losing my motivation, which then pushed me to a time of reflection.  Reminding yourself of your goals and tracking your progress is important. If we don't make time to reflect, maybe each quarter, or even half-way through the year, we may end up starting another year dissatisfied with what we have achieved or how much more we could have done during that year. Time of reflection does not always have to be at the end or beginning of the year. Take some time during this sixth month to reflect. If things have not gone as planned or expected, do not beat yourself up but just make that decision that these next six months you will do better.
Another thing we need to ask ourselves is, 'Am I being too hard on myself?' and 'Have I been productive, and not just busy, during these first 6 months'? Sometimes taking a moment to stop, to ask ourselves these questions and re-write some of our goals if needed, gives us some extra fuel to keep going and stay motivated.
BUT I WANT TO GIVE UP…
One thing that I was tempted to do when I was feeling demotivated was to give up. I couldn't see the point of some of the things I was doing and multiple thoughts of 'I am nothing', 'I have not achieved anything' and 'I am not doing enough' filled my mind. The only word of encouragement that I will give at this time is DO NOT GIVE UP. When you are feeling down, do not give up. When you feel like nothing is working out, do not give up. Despite the obstacles, do not give up. The fact that you are still alive means there is hope. Do not give up on your dreams, your goals, your talents, your dream career, your spiritual journey, your relationship with God or whatever you want to give up on. Keep your faith up! Don't look at how far you have to go but look at how far you've come, and I pray that this gives you some motivation to keep going!
WHEN YOU FEEL LIKE QUITTING, THINK ABOUT WHY YOU STARTED!
I hope that you are feeling a little more motivated and encouraged for the next 6 months. And don't just stop here. Take some of the tips mentioned above, apply it, pray about it and share it with someone else. Someone else might need this word more than you do.
Don't forget to like, comment, share and subscribe! I would love to also hear of ways that you stay motivated!
Love & Blessings
#Fear #Encouragement #Motivation #Peace #June #Determination #Discouragement #Travel #Mentalhealth